Enable Flash on Microsoft Edge
If you're having trouble with getting Flash to work on the latest Microsoft Edge browser, please follow these instructions.
Enable Flash
When you play a puzzle, first click the "enable" link.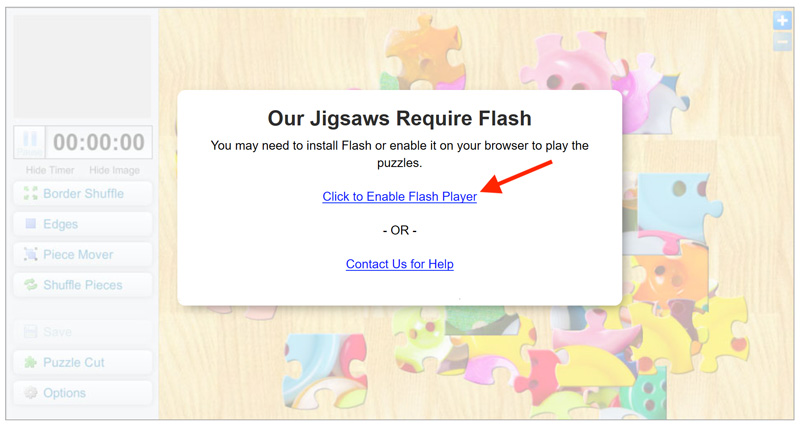 You'll see a small puzzle icon on the browser address bar. Click on this icon.

Click on the "manage" button.

Toggle the "ask before running Flash" setting to on.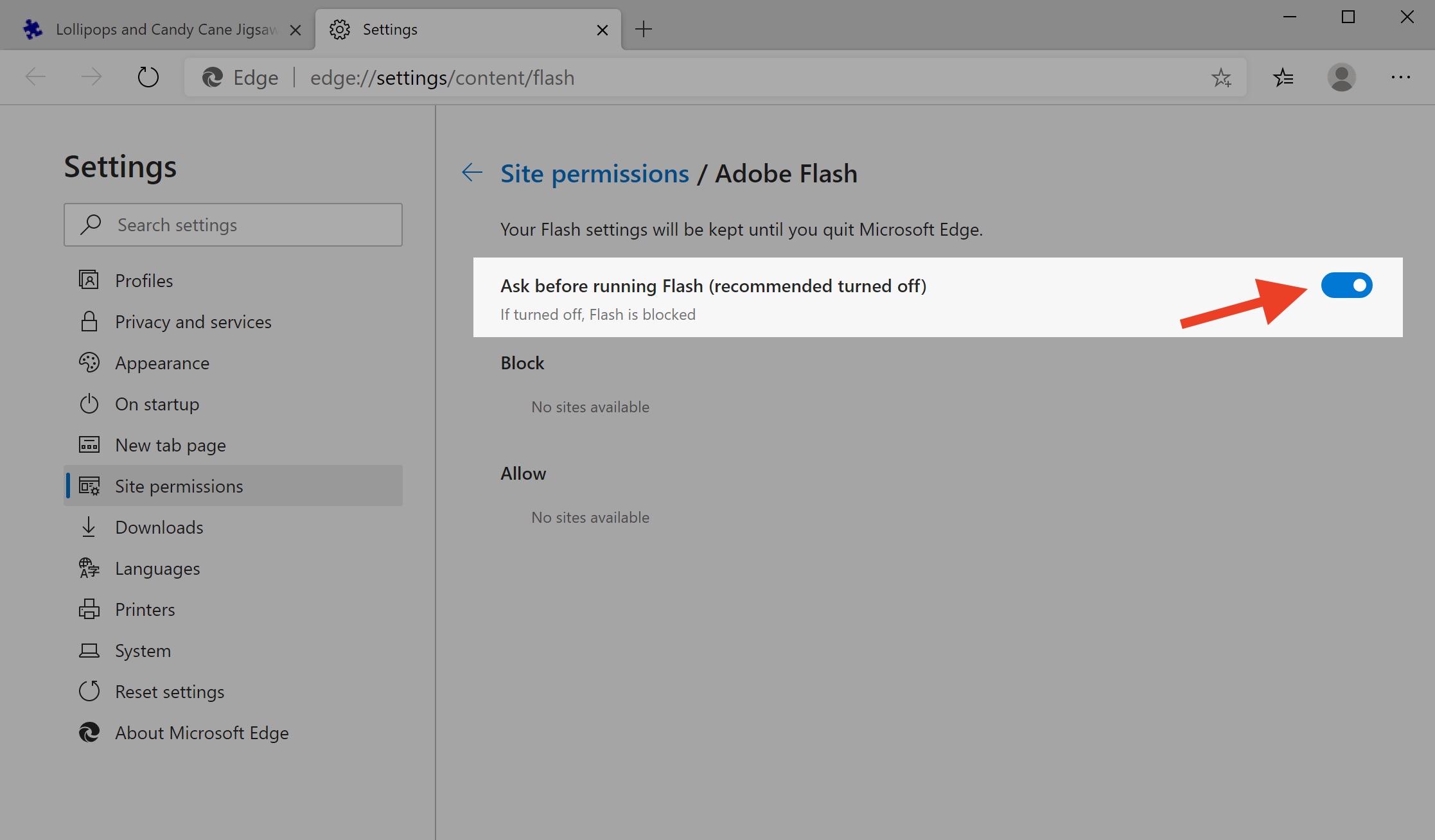 Allow Flash
Go back to the puzzle and click the "enable" link again.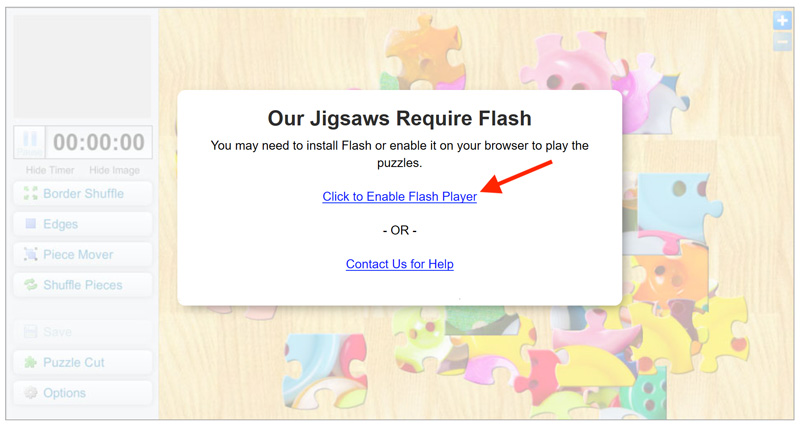 Finally click the "allow" button.

You'll now be able to play the puzzles again.
Additional Help
If that doesn't work, you can alternatively install our desktop app instead.
If you need any additional help please contact us directly.