Enable Flash on Microsoft Edge (Legacy)
If you're having trouble with getting Flash to work on the Microsoft Edge browser, please follow these instructions.
Determine Edge Version
These instructions are for the legacy version of Edge. If your icon looks like the image below, you have a newer version of Edge and must follow these instructions instead.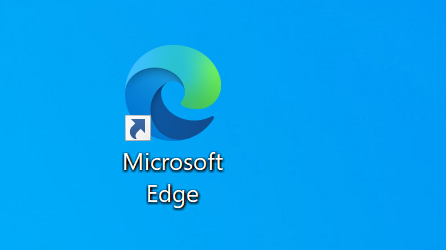 Enabling Flash
When you play a puzzle, first click the "enable" link.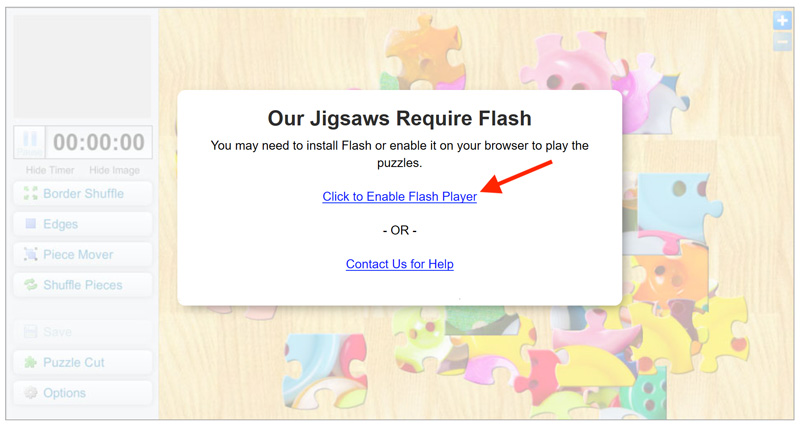 You'll see a "content blocked" message on the top right of your screen. Click the "allow once" button to enable Flash.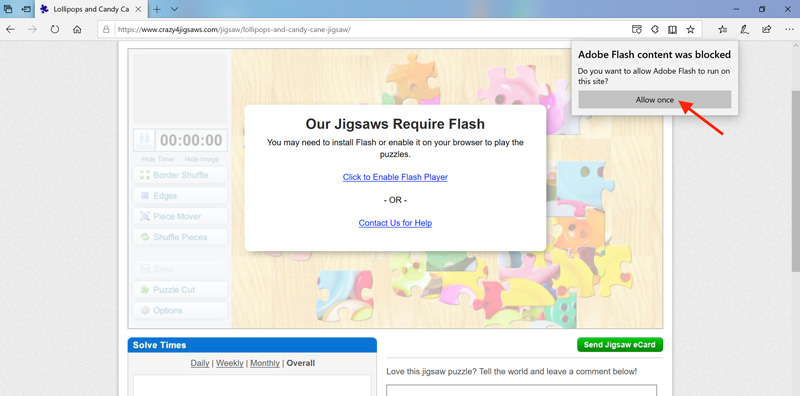 You'll now be able to play the puzzle game.
Additional Help
If that doesn't work, you can alternatively install our desktop app instead.
If you need any additional help please contact us directly.